Keith Dobney
Keith is an archaeologist, but one that's fascinated by the biology of the past and how that intersects with and impacts human behaviour and cultural development. He has always been excited by the inherent cross-disciplinary nature of archaeology as a field of study, which has enabled him to engage with a range of other disciplines where he's learnt new things from inspiring colleagues and students.
Todd Braje
Todd Braje is a Professor of Anthropology at San Diego State University specializing in long-term human-environmental interactions, the archaeology of maritime societies, historical ecological approaches to understanding coastal hunter-gatherer-fishers, and the peopling of the New World.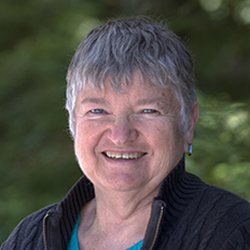 Dianne Glifford-Gonzalez
Dianne is one of the world's leading zooarchaeologists. Over her long career, she has been the President of both the Society for American Archaeology and the Society of Africanist Archaeologists, and has served on boards for the International Conference of Archaeozoology, the Society for American Archaeology, and the Archaeology Division of the American Anthropological Association. Diane's work in Africa, at Lake Turkana, put her at the forefront of scholars who study pastoralism and animal domestication.